Who Is D'is Guy?
"Wong's Taiji and Chi Gung for Health"
Thank You for visiting our site.
Please note, I have RETIRED from Ongoing Public Classes.
Peace and Good Health... Namaste,
- Larry Wong
The Passion In Teaching
Sifu Larry "Ding Gui" Wong has been practicing since 1964. His background consists of several styles of Martial Arts & Healing Arts, Taiji & Qigong Mentoring and Psycho-Spiritual Therapy. In 1974, he was a Background Fighter in one of Director Lo Wei's, Golden Harvest motion pictures, "Chinatown Capers" and is a Retired Professional Musician. He has chosen to devote his life to learn how to help others, learn how to help themselves.
Sifu Larry has collected experiences from all over the world, to form a teaching style that is not only effective but considerate of the level of skill of his students. "Everyone has a different rate of development." So he doesn't pressure students into learning. He suggests you take the responsibility to comfortably "Learn"... and not expect to be "Taught!" If you're the type that favors learning under pressure, then that can be arranged.
Holistic Teaching Style

Sifu Larry's method of teaching is to provide an option to the hard style of learning, by teaching with compassion and encourages students to learn and grow at their own pace. This method is based on Nature. All things mature in their own time. "I like people to grow naturally." "If you want the tree to grow faster, you don't pull so hard that it comes out of the ground!" "This way, the Chi is not prematurely forced." "This is a safer way for students to develop."
If a student has a challenge with learning one of the movements, Sifu Larry has a way of using several different perspectives to help the student physically comprehend what's "In" the movement. He has great passion for this challenge. "There is a great reward, in watching the spirit of joy radiating from a student's eyes, when they realize, they can now DO something, that they couldn't do before... they can now SEE what they couldn't see before... they now KNOW what they didn't know before!" "This is the passion that motivates me to teach."
The Learning process doesn't always have to involve intense pain and hardship. If a student is coming from an excess Yang condition, it doesn't make sense to make them MORE YANG but to introduce the value of Yin! Then, it's up to them to choose what would be appropriate. "It's not for me to tell the student what they should be." "It's not for me to make someone something they are not... but to help them find, who they're truly meant to be."
This is why it's important to understand, what style of exercise and teaching would be best for a certain type of student and their personality. "They are not all the same and I would like to respect them as individuals... and not to mass produce carbon copies of me. I already have a son and a grandson for that matter. I'm trying to help people become the best of who they are meant to be... to help them find their purpose in life! So many people go through a lifetime, without knowing what their purpose is!"
The Taiji & Qigong classes were not just about Managing Stress & Tension...
"Humor lightens up the Chi and relieves Cerebral Tension, from being too serious." This may be why some students suffer from headaches, tight shoulders and neck tension, after trying too hard to make their Taiji smooth and graceful. The gracefullness will come when it's time.
Exercise Moderation
What our society can afford to incorporate from Taiji, is moderation. Taiji is not just an ancient exercise but a philosophy about moderating the expressions of Yin and Yang to maintain or establish a state of Harmony. We live in a Yang based society, which can afford either a little "Less Yang" or a little "More Yin"... relatively speaking.
Want to learn more?
A Private Lesson or Consultation (by appointment only), is the best way to personalize information to your specific needs and condition. This is the next best thing... since Sifu Larry has retired from ongoing public teaching.
For more information and to set up an appointment,
Call: 415 753-0426
Peace and Good Health... Namaste!
Wong's Taiji and Qigong for Health

MARTIAL ARTS HISTORY


GOJU KAI KARATE DO - Sensei Gosei Yamaguchi*

WHITE CRANE GUNG FU - Sifu George Long*

KOUCHI KALIKAR ACADEMY - Sifu Paul Lozada*

Shodokan and Tae Kwan Do Karate, Wing Chun and Shaolin Gung Fu.
Weapons: Shuriken (Throwing Stars), Kali (Philippino Stick Fighting),
Police Baton, Double Nunchaku, Japanese Bo, Wu Shu Staff,
Taiji Broad Sword and Saber, Sil Lum Broad Sword and
Double Whirlwind Broad Sword.

YANG STYLE TAIJI CHUAN, XING I CHUAN and BA GUA - Sifu Fong Ha*

REPELLING QIGONG - Professor and Madam Yu

SWAYING SEA QIGONG - Madam Gao

CHEN & YANG STYLE TAIJI - Grand Master Zhou Yuan Long * *

CHEN STYLE TAIJI, XING I CHUAN, BA GUA, LAN SHOU,
WEAPON SET: Lost Track Broad Sword, Quan Do & Double Hook Sword
Sifu George "Guo Ming" Xu*

XING YI CHUAN and Ba Gua - Grand Master Yu Hua Long

LAN SHOU, YANG STYLE TAIJI CHUAN and 5 PEDALED PLUM
BLOSSOM QIGONG - Grand Master Liou Wan Fu

CHEN STYLE TAIJI CHUAN - Sifu Tsang Xia Xing

DAOIST QIGONG - Sifu Da Jin Sun

HAI DEN SECRECT QIGONG - Wu Lin Qigong Institute, Hangzhou, China
WILD GOOSE "DAYAN" QIGONG - 5 Cloud Mt. Health Institute, China - Sifu Zhu Hui

TIBETAN QIGONG, 5 ELEMENT STANDING STAKE - Sifu Wang ZiSheng
WUJIGONG, !st & 2nd form of the WILD GOOSE qigong refinement - various massages & stretches.
Genesee Valley Daoist Hermitage, Moscow, Idaho

Sifu Zhu Hui & Daoist Mentor Charlotte Sun
DAOIST WANDERING
DAOIST WANDERING #1 - Beijing - Hangzhou - Ningbo - Puto - Tsing Dao
Sifu Da Jin Sun & Daoist Mentor Charlotte Sun
TIBETAN PILGRIMAGE India, Nepal and Tibet - Ven. Segyu Choepel Rinpoche
DAOIST WANDERING #2 Beijing, Xian, Hangzhou, Suzhou, Tian Tai
Sifu Da Jin Sun & Daoist Mentor Charlotte Sun, Sifu Zhu Hui & Sifu Yin Zhu Yan (Wujigong, !st & 2nd form of the Wild Goose qigong refinement).
Last opportunity to receive teachings from Dr. Zhu before he passed away in1999.

Daoist Wandering #3 Beijing, Datong, Wu Taishan, Yungang Caves stone carvings
from 1500 years ago, Zhengzhou, Kaifeng, Chen Jia Gou to visit with lineage holder of Chen style taiji, Shaolin Temple, Luoyang Longmen Shi Ku, Bai Ma Si (the first Buddhist temple in China). Hengshan, Long You Shi Ku (recent archeological find) and Yi Xing (famous clay tea pots).

Daoist Wandering #4 First Daoist Wandering outside of China!
Londond, England - Paris, France - Boppard, Berlin & Frankfurt Germany - Holland, Amsterdam &
Brussels, Belgium - Luzern, Switzerland - Vienna, Austria - Prague, Republic of Czech - Milan, Pisa, Venice, Siena
and Roma, Italy.

Daoist Wandering #5 South East Asia, Yunnan Province
Kunming, Shangri la, Li Jiang, Luguhu, Dali, Xishuangbanna, Hangzhou & Hong Kong

Daoist Wandering #6 Inner Mongolia


Lawrence W. Wong

• Awareness Educator •
Taiji & Qigong Mentor
Certified Acupressurist


(* Trained with for 2 - 5 years * * By special invitation from former S.F. Mayor Dianne Feinstein)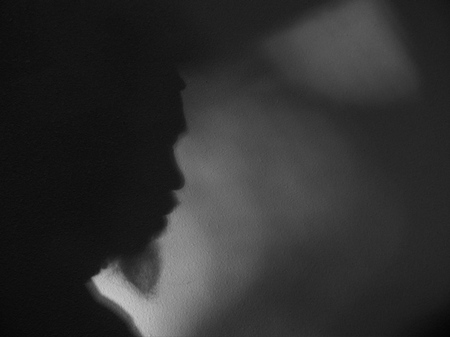 WORKSHOPS and CLASSES
In the case of a Special Qigong Event...
send your contact information to FORHEA1TH@AOL.COM, so that I can notify you, when an event arises.

I have chosen to retire, to seriously invest my time an energy in Self Cultivation.

Wishing all of you...
Peace and Good Health... Namaste!
Sifu Larry Wong

---
An example of subjects offered in beginning level workshops:
Daoist Longevity Workshops
Simple methods with practical strategies, to manage a stressful lifestyle.

Topics: Basic 5 Element/Phase Theory
Several Styles of Self Massage & Simple Qigong Exercises
that really work!

---
Private Lessons and Consultations by appointment only.
Questions Call: (415) 753-0426
For Sample Teachings (in 4 segments)... Google: Larry Wong Qigong
Contact Information
"I am Grateful to be in the position to assist others, in learning how to help themselves, through the expressions of "Unconditional Love!"